Conference Venue
ACM Multimedia Asia 2019 will take place at China National Convention Center (CNCC), the premier conference venue in China.
Please enter into the CNCC Conference Area from delegate access C1, C2 or C3.
China National Convention Center (CNCC)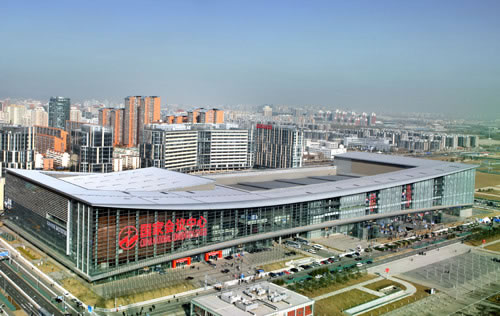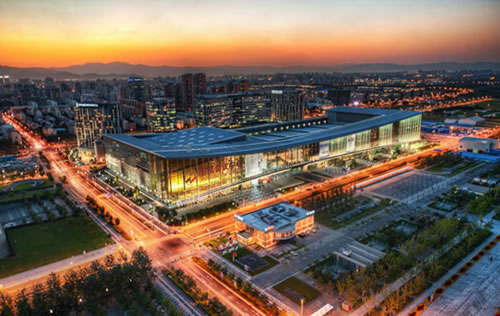 CNCC is China's largest and newest international conference center with primary location and completed facilities. It is located in the heart of the Olympic Green adjacent to the National Stadium (Bird Nest), the National Aquatics Center (Water Cube) and the National Indoor Stadium.
Sitting in the center of the Olympic commercial circle between Beijing's fourth and fifth ring roads, CNCC boasts an enviable location. It's only 30 minutes drive to the airport and the subway station is connected with CNCC's basement which enables people to quickly go to the city center, the airport, the Beijing Railway station, the central business district, China's silicon valley Zhongguancun, and many tourist attractions such as Tian'anmen Square, Forbidden City or Summer Palace. It takes only one hour from CNCC to the renowned Great Wall and Ming Tombs.
CNCC complex consists of the Convention Center, CNCC Grand Hotel, InterContinental Hotel and two office buildings. The Center itself is 398m long, 148m wide, 42m high and its has eight floors and two more in the basement with a shopping mall inside. CNCC is China's most versatile international conference venue ideal for congresses, meetings, exhibitions, banquets, product launches, corporate annual dinners, etc. CNCC's center-piece is its over 70 meeting rooms of various sizes equipped with the most advanced AV facilities.
Address
Building 1, No.8 Precincts, Beichen West Road, Chaoyang District, Beijing 100105, China
Website
http://www.cnccchina.com/en/Default.aspx
Map
To CNCC
From Beijing Capital International Airport 26km
By taxi: estimated 80 RMB, 40 minutes.
By subway: estimated 27 RMB, 1 hour, take airport express to Sanyuanqiao station, then transfer to subway line 10 to Beitucheng station and then take line 8 to Olympic Green station, exit from E (sw) and walk about 200m to the venue.
From Beijing South Railway Station which mainly serves hi-speed trains 23km
By taxi: estimated 70 RMB, 50 minutes.
By subway: 2 RMB, 1 hour, take line 4 to Xuanwumen Station, then transfer to line 2 to Guloudajie Station, take line 8 to Olympic Green station, exit from E (sw) and walk about 200m to the venue.
The following mini cards might be useful when encountering problems with taxi drivers in language exchanges.